Cottage Rentals
My two holiday cottage rentals, aptly named Apple House Terrace and Crabtree Fold, are situated in the heart of the South Pennines. If you are looking for a peaceful escape with a touch of luxury,
then I have two plum pickings for you…
Apple House Terrace is suitable for couples, small groups or families. Sitting on the corner of a cobbled lane, with Yorkshire's only fruit wine producer at the end, this comfortable yet zesty cottage offers the perfect base for exploring Calderdale's many and varied attractions.
On the edge of a buttercup meadow, overlooked by the imposing chimney of an old textile mill, Crabtree Fold is about as quiet and cosy as it gets! Enjoy mellow evenings and allow romance to blossom in this tranquil hideaway. This tucked-away cottage offers the perfect haven and feels like the warmest hug.
Thank you to Andy Groves and Richard Gunn for the photography.
Airbnb Reviews & Availability
Apple House Terrace
Apple House Terrace is located in the centre of the beautiful, award winning village of Luddenden.
A quintessential Pennine dale with woodland and dry stoned walls criss-crossing meadows and moorlands, the village boasts its own winery as well as a 17th century Grade II listed Inn. The Lord Nelson is where Branwell Brontë once drank and the pub itself is asserted to have established the first public library in one of the upstairs rooms.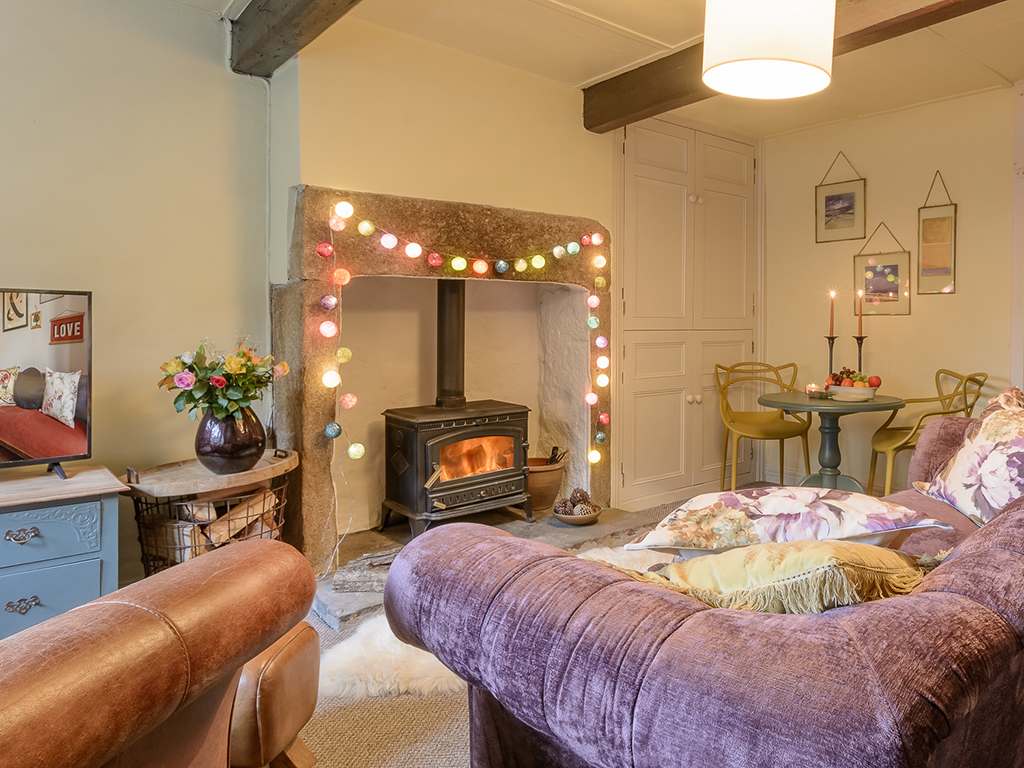 Crabtree Fold
Nestled in the corner of Crabtree Fold in the historic village of Old Town, you'll find this cosy, romantic hideaway. Built in the early 18th century, this grade II listed stone cottage has been recently renovated to a high standard, whilst retaining its original features including oak beams and mullion windows. The cottage is set over three floors making it surprisingly spacious.
Pre-Loved Furniture
My Etsy store showcases an eclectic mix of vintage household items and hand-painted furniture.
I actively seek beautiful items that have been languishing in attics and cellars, and breathe new life into them.
By refreshing each piece and introducing a more contemporary colour palette, they can then be enjoyed by a new generation and cherished for years to come.
My mission is to work towards a more sustainable world without compromising on style. New items are available weekly, so keep an eye on my store and follow me on Instagram.
Interior Stylist
Your home should be perfectly suited to your lifestyle, and the way you design it says as much about you as the clothes you wear.
Much like a personal stylist, I aim to create an atmosphere within the home that aligns with your personal style. I help to choose a colour scheme, and source essential and decorative items. After creating mood boards around your new theme, I then partner with furniture-makers, upholsterers, painters and other industry professionals that provide services for home decoration.
So, whether you are craving a relaxing haven, maximising a useful family space or restyling your mansion, it all starts with a chat over a cuppa.